To ensure the most efficient and effective design and delivery of your custom product or component, the CIE Electronics team employs a simple 6 Point Process for each project...
1. Project Briefing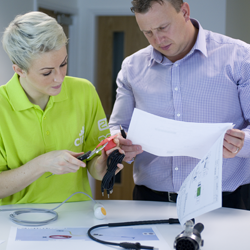 Our Electronics Project Team meet with you face-to-face to discuss your existing product design in detail or to assist you in building a brief/specification which we will develop into a detailed product design for your approval.
2. Free-of-charge R&D

For those projects where a product design and/or drawings do not already exist, we provide a free-of-charge, professional R&D service; including specification, detailed drawings and feasibility study. Upon completion, all designs will be passed to the customer for approval.
3. Tooling

Although not required for all projects, many product and component designs will require new tooling as part of the manufacture process.
Our manufacturing partners use the latest technologies in tooling production to ensure costs are kept to a minimum and can be produced quickly and efficiently.
4. Free-of-charge Samples

Once your tooling has been completed and approved by our own QA team, we will produce free-of-charge samples to be fully tested and approved by you. This is an essential part of our QA & testing process and we insist on approval of pre-production samples before full manufacturing can commence.
5. Production & Quality Control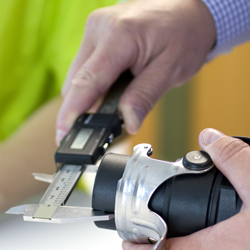 CIE Electronics works with a select number of specialist manufacturing partners around the world, all of whom have been through our stringent approval process to ensure the highest quality production, efficiency and ethical working practices.
Our Project Team will choose the best-fit manufacturing partner for your specific product, based on specification, quantity or speed of delivery.
Where scale of project or quality control requires, our UK team will visit our manufacturers to ensure your project meets it's detailed specification, is on time and on brief.
6. Stock Holding & Delivery of Goods

Having agreed a stock profile and delivery schedule, your goods will either be delivered directly to you or shipped to our central UK warehouse, ready for delivery based on your call-off schedule.
---

---