Switchcraft - leading manufacturer of professional and industrial cables & connectors - has released the latest in their range of Multi-Con-X Extra Large Backshell adapters.
The Multi-Con-X connectors range has set the industry standard for sealed circular plastic connectors for nearly 50 years. Offering up to 12 #20 contacts, 6 #16 contacts, or 4 #12 contacts - some customers will require cable with a large outer diameter. This new adapter allows the much larger backshell from the Mega-Con-X to be used with the standard Multi-Con-X. It is offered in a kit with one of two backshell sizes, or as part of a complete connector kit.
---
Multi-Con-X Extra Large Backshell
The Multi-Con-X Extra Large Backshell is compatible with any Multi-Con-X cable, plug or cable-to-cable connector, standard or Insta-Click.

---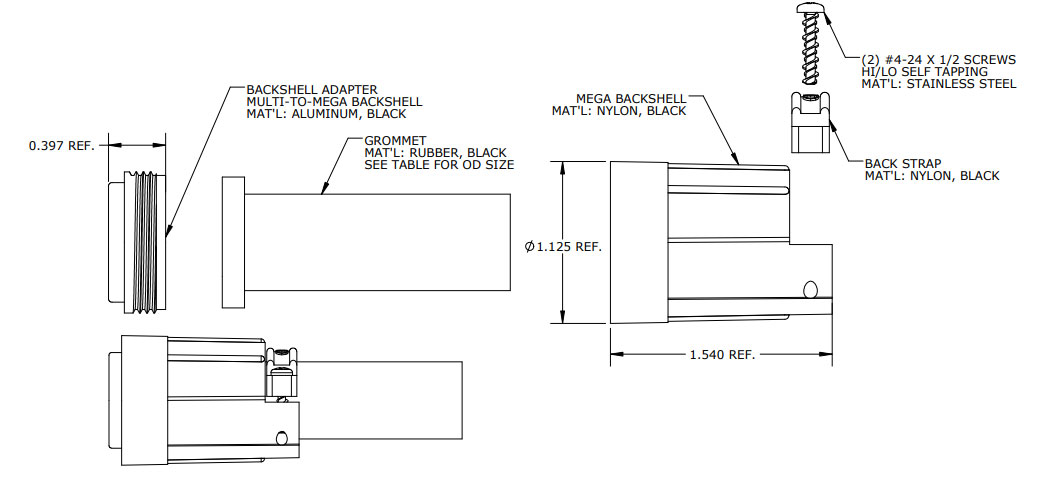 ---
Ordering Codes for Switchcraft Multi-Con-X Extra Large Backshell
| PART NUMBER | Recommended CABLE O.D. Size |
| --- | --- |
| 4284-542AD-KIT | 0.40-0.43" [10.2-10.9mm] |
| 4284-556AD-KIT | 0.54-0.57" [13.7-14.5mm] |
---
Contact the CIE Electronics team for more information
CIE is the main UK distributor for the complete range of Switchcraft and Conxall professional connectors and cables. Please contact the team today for full details, product pricing or samples.