Switchcraft - leading manufacturer of professional and industrial cables & connectors - has released the latest in their range of compact sealed RJ45 connectors - the END series.
Compact Sealed RJ45 Connectors End Series
These End Series compact sealed RJ45 connectors offer a reliable, harsh environment performance and are sealed to IP67 when mated or using the optional cap. Having the RJ45 connector sealed into housing ensures the connectors are easy to terminate whilst offering data performance up to CAT6. There are a variety of panel mount options available - including a feedthrough and PC tail contacts.

Specifications
Lifecycles: 500 cycles min.
Seal Rating: IP67
Cable Dia Range: 4.6-6.0mm
Contact Material: Gold plated copper
Mounting: 13/16-28 UNS thread
(20.7mm recommend cut-out)
Switchcraft End Series Order Codes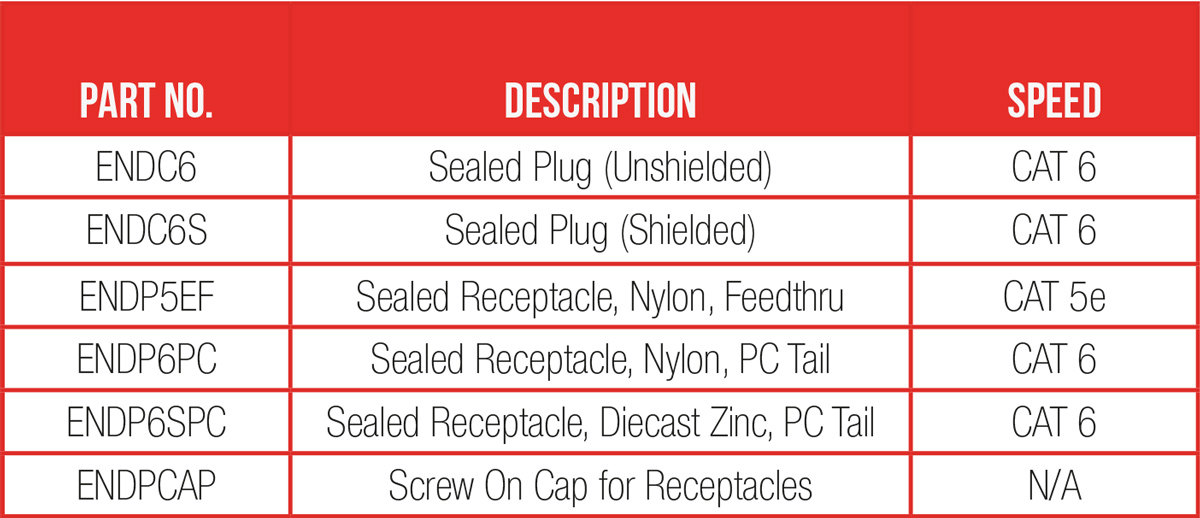 Contact the CIE Electronics team for more information
CIE is the main UK distributor for the complete range of Switchcraft and Conxall professional connectors and cables. Please contact the team today for full details, product pricing or samples.